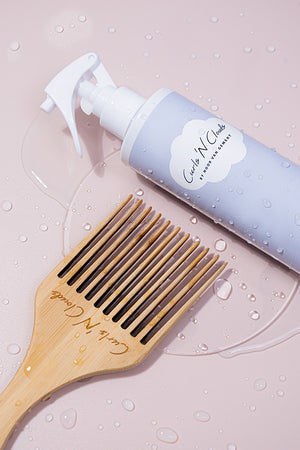 Our mini video series
Hairstories
The Curls 'N Clouds team created a special video series where your favorite influencers talk about their hair stories! 🎥
Watch all episodes
Mission
All our products are 100% eco-friendly, recyclable, vegan, and cgm approved. Our mission is to create the highest quality hair products while being kind to mother nature.
inclusiveness
We stand for a society where everyone is equal. Our products are a reflection of inclusiveness because they are made for everyone to enjoy. Join the Curls 'N Clouds movement today!
Yes, our spray is 100% CGM approved, 100% VEGAN, CRUELTY FREE, PARABEN FREE, and SULPHATE FREE.
Yes it does work on straight hair. Check out the hairstory tutorial with Joann van den Herik -> Tutorials